Wyoming Unemployment Rises to 3.3% in September 2022
November 1, 2022
Wyoming's seasonally adjusted unemployment rate rose from 3.1% in August to 3.3% in September. Wyoming's unemployment rate has stayed in the narrow range of 3.0% to 3.4% in each of the past seven months and is slightly lower than the current U.S. rate of 3.5%. From September 2021 to September 2022, Wyoming's unemployment rate fell from 4.2% to 3.3%.
Total nonfarm employment in Wyoming (not seasonally adjusted and measured by place of work) rose from 283,800 in September 2021 to 291,500 in September 2022, an increase of 7,700 jobs (2.7%). 
Click here for the monthly news release.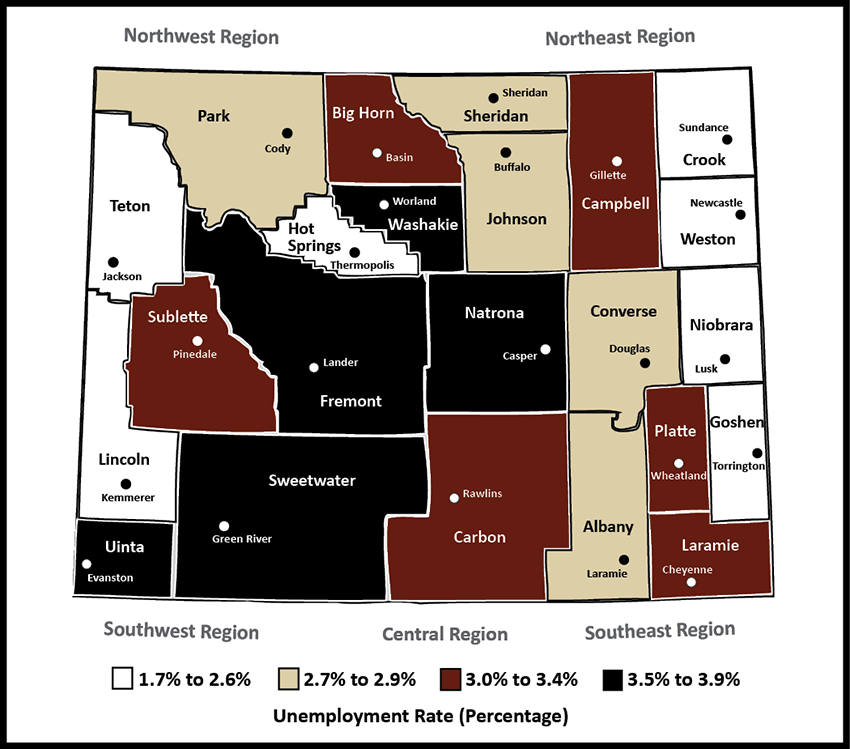 Figure: Seasonally Adjusted Unemployment Rate by County, September 2022